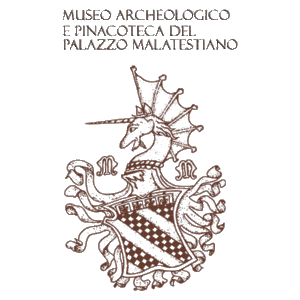 Di seguito sono disponibili i contenuti divulgativi audio realizzati per il nostro museo.

In particolare, le tracce audio qui sotto costituiscono l'audioguida del Museo Archeologico e Pinacoteca del Palazzo Malatestiano.
L'audioguida è disponibile gratuitamente, in lingua italiana ed inglese, per i visitatori all'interno della struttura.
Below are the audio informative contents created for our museum.
In particular, the audio tracks below make up the audio guide of the Archaeological Museum and Pinacoteca del Palazzo Malatestiano.
The audioguide is available free of charge, in Italian and English, for visitors inside the structure.