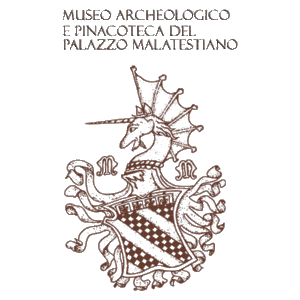 The Quaderni del Museo are a magazine providing technical and scientific information about the initiatives launched by the museum in order to study, protect and promote the city's cultural heritage.

The editions of the magazine can be purchased at the Museo Civico in Fano. Price: EUR 10 (altogether).
---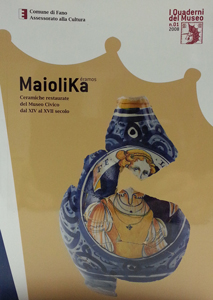 MAIOLIKA
Published in 2008
The first volume of the magazine is a catalogue of "Maiolika", an exhibition of restored ceramics dating from the 14th to the 17th century, which was held in 2008. All items are precious ceramics belonging to the rich collection of the museum. All were restored with utmost care and saved from oblivion. The magazine also provides a brief, but thorough overview of the history of ceramics in Fano and of its most precious products. The magazine also contains sections on a particular set of items donated to the museum, on the activities for museum education at school, and on some changes which occurred during the restoration of the Malatesta Palace.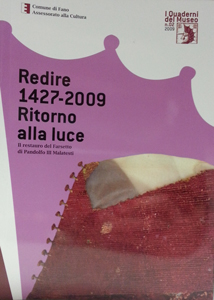 REDIRE 1427 - 2009 - Ritorno alla Luce (Back t Light)
Published in 2009
The second issue of the magazine dedicated to "Redire 1427-2009 - Ritorno alla luce (Back to light): the restoration of the doublet of Pandolfo III Malatesta". The first part of the magazine documents the extraordinary story of the restoration of the tomb of Pandolfo III, in the early 90s, at the former Church of St. Francis of Fano, in the course of which was recovered the mummified body of the leader, wearing a stylish doublet funeral. The exercise book contains some interesting contributions on the figure of Pandolfo III, on stages of exhumation of his burial and the extraordinary restoration carried out on the doublet, visible today at the City Museum. The second part of the book contains articles and essays documenting various activities maintained and promoted by the Museum as restoration, research and cataloging of the goods stored in the Malatesta Palace.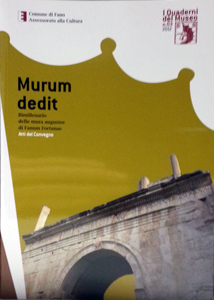 MURUM DEDIT
Published in 2012
This volume (160 pages) is divided into two parts: the first part contains the proceedings of "Murum Dedit", a conference held in 2009 to celebrate the 2000th anniversary of the Augustan Walls, and it collects papers by Professors Luciano De Santis, Tommaso Gnoli, Valeria Purcaro, Guido Rosada and Paolo Taus; the second section contains papers by Prof. Maria Letizia Amadori, by archaeologist Gabriele Baldelli and by restorers Daniele Nardini and Andrea Pierleoni. The magazine was published thanks to the special support of Banca Popolare Valconca.